A message from the Dean
Kohei Miyazono
Dean of the Graduate School of Medicine and Faculty of Medicine at the University of Tokyo
---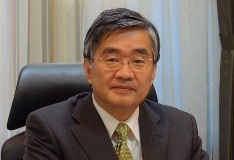 The Graduate School of Medicine and Faculty of Medicine at the University of Tokyo continues on its missions to train excellent physicians and medical researchers, and to contribute to the progress of medicine and the life sciences. According to the journal Nature's recently released Publishing Index 2012, the University of Tokyo ranks first in the Asia-Pacific region and ninth worldwide. These rankings are based on the number of articles, letters, and reviews written by authors affiliated with the ranked institutions and published in Nature and its sister journals. We can point to our ranking as evidence that natural-sciences research at the University of Tokyo is among the world's best. We should also note that the Chinese Academy of Sciences has quickly advanced in those rankings and is now in twelfth place. As we continue to collaborate with researchers throughout Asia and worldwide, our first priority is unchanged: to lead the world in medicine and the life sciences.
In 2004, when the University of Tokyo became a National University Corporation, we began operating in a new and different environment. We are fortunate that through everyone's united efforts the Faculty and Graduate School of Medicine have kept growing overall in almost every area. We have grown -- even though the central government reduced year by year its financial support for Japan's universities -- and we must still debate and deal with difficult challenges affecting the future of education, research, and clinical care.
Education for research
We have several programs in place to help highly motivated students become excellent researchers. The Ph.D.-M.D. program got off to a slow start, but now it consistently attracts one or two medical students each year. To commemorate the 100th anniversary of its founding, our alumni organization, the Tetsumon Club, established a fund to financially support the Ph.D.-M.D. program. That program is now an established way for students to gain experience in research soon after they enter medical school. Through the MD-researcher program established in 2008 and the clinical researcher training program established in 2010, our research-minded medical students now have plentiful opportunities to gain experience as scientists, whether their interests lie in the basic or in the clinical sciences. As the Ministry of Education and private foundations are becoming more interested in training researchers in the basic biomedical sciences, their support for such training is increasing and our collaboration with them is becoming closer.
The stunning progress in and increasing sophistication and diversity of research in medicine and life sciences have been accompanied by rapid proliferation of complex technical and administrative procedures that workers must follow in the conduct of their research. With that in mind, in 2010 we published Guidelines for our researchers, to further improve the quality of the scientific research done in the Graduate School of Medicine, to enhance the already-high regard in which the University is held, and to protect the University's rights to its research-based intellectual property. One set of Guidelines focuses on laboratory research and the other on survey research, and they are available in Japanese and in English via the "Education" section of our website.
Infrastructure, the School of Integrated Health Sciences, and communication with the public
Given the extremely difficult financial circumstances in which university hospitals are forced to operate in Japan today, the University of Tokyo Hospital's President and entire staff can be proud that thanks to their hard work our University of Tokyo Hospital remains the premier institution of its kind in Japan, providing medical care of an extremely high standard. Under the leadership of Dr. Takashi Kadowaki, the hospital's President, work is underway to completely replace the aging clinical research facilities, with the second phase of construction of new hospital buildings and a Clinical Research Center. While the University's clinical departments continue to produce world-class research, their antiquated facilities ought to have been replaced long ago, and therefore we in the Graduate School of Medicine look forward eagerly to the swift completion of the new clinical research facilities, and we give that project our full support.
Our School of Integrated Health Sciences (known until 2010 as the School of Health Sciences and Nursing) is poised to make great strides toward a better scientific understanding of human health in all its aspects. Because the proportion of elderly people in the Japanese population continues to increase, Japan will soon transition from an "aged" society to a "hypergeriatric" society. The School of Integrated Health Sciences, with its scholarly focus on health, is perfectly adapted to defining and addressing our growing future needs as a society. Our School of Public Health, established in 2007, has attracted many students and is fulfilling its mission of training expert public-health workers. Its graduates will become public-health physicians, clinical epidemiologists, and health economists actively involved in deciding and implementing policies on health and public welfare and health-care system administration. They will have a noticeable impact on future developments in their field.
In 2011, with donations collected on the occasion of the 150th anniversary of the founding of our medical school and hospital, work on our Museum of Health and Medicine was completed. It is located on the ground floor of the building that houses the Medical Library. The Museum has permanent exhibits on the history of the University of Tokyo's Faculty of Medicine and Hospital as well as special exhibits focusing on new medical developments. By the end of April 2013 the Museum had welcomed more than 40,000 visitors. We hope that people from many walks of life -- not only medical students and professionals, but also patients at the hospital, visitors, and tourists -- will become familiar with its exhibits.
To students in the Faculty of Medicine and Graduate School of Medicine
I would like to take this opportunity to address a few words to our medical students and graduate students.
First, I would like you to take seriously the academic approach to medicine. Recent progress in medical and other life sciences is truly amazing. You should always learn more, not only during your time as a student but also after you graduate. I think you will find that the acquisition of new knowledge is something to enjoy. When you encounter a patient, and when you look at data from research, you should think about that patient or about those data and ask yourself "Why?" Then, I hope, you will pursue the answer to that question with passionate intensity. Once you begin your career, you will see many unsolved problems. I believe that as solutions are found to these problems, one by one in the future, they will build up and propel the basic and clinical medical sciences forward.
Second, I urge you to treat the people around you and who work with you with respect. An important difference between medical science and other fields of study is that in medical science we study other people, which is the principal reason why students of medicine occupy a position of respect in society. Strength is found in working in concert with others, so I call on you always to be modest and respectful to others.
Before closing this message, I note that only two years ago the Tohoku Region Pacific Coast Earthquake caused devastation that was unprecedented in our country's history, and it will greatly affect Japan's future. While recovery from the disaster proceeds, we cannot avoid regarding it as a crucial turning point that compels us to very seriously rethink the way we work and lead our daily lives.
The missions of the Graduate School of Medicine at the University of Tokyo are clear and laudable: to elucidate the mechanisms of biological phenomena, to conduct leading-edge research that contributes to the conquest of disease and the promotion of health, and to train world-class leaders with outstanding knowledge and the ability to conduct highly creative research in every field of medicine. We shall of course continue producing and publishing research findings of the highest quality, but even more important, given the present difficulties, is our resolve to mobilize the full resources of the Graduate School of Medicine as we continue striving to inculcate in our physicians and researchers a firm commitment to social responsibility.
May 2013